Cloud certifications are one of the highly demanded career instruments in present times. You can find many new and highly promising training courses for different AWS certifications on trustworthy online certification training portals. One of the most noticeable names that come across frequently among portals for AWS certification preparation is A Cloud Guru. The following discussion presents an ACloudguru review for candidates aspiring for AWS certifications.
The discussion would dive into details of their origins and the team behind the success of ACloudguru. In addition, you can also take a look at the types of courses they offer and their subscription plans. Most important of all, you can also find reliable answers for questions on the positive and negative points of ACloudguru. Basically, the discussion will show you the answer to "why acloudguru" for your AWS certification training.
Origins of ACloudguru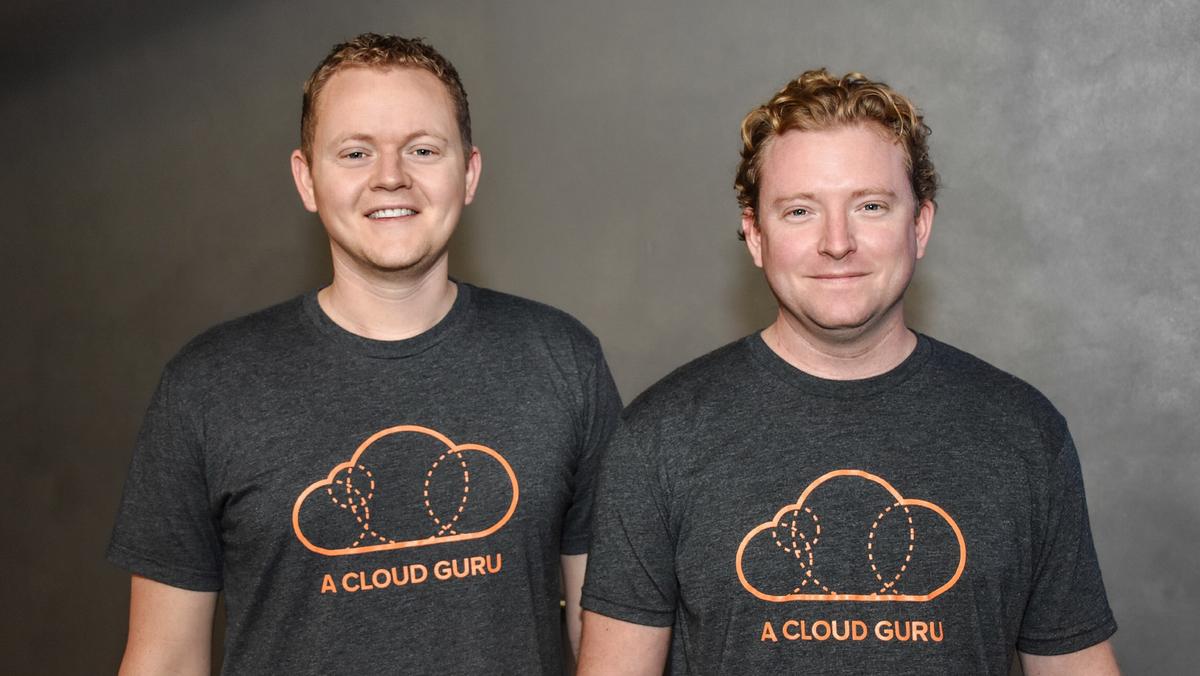 One of the first things in an ACloudguru review is the origin of this simple and comprehensive online certification training platform. Brothers Ryan Kroonenburg and Sam Kroonenburg came up with the idea of providing affordable online certification training for many aspirants. Actually, the thought of creating ACloudguru came to Ryan Kroonenburg in 2015, when he was turned down at an interview for a role at Amazon.
The majority of acloudguru reviews you find today are the culmination of a series of events that started when Ryan designed his first training course. The objective of the founders of ACloudguru was the creation of a cloud computing school where students can improve their skills at cost-effective prices.
Multiple Training Courses for Multiple Cloud Platforms
One of the notable highlights in a cloud guru review is the facility of different training courses. The founders targeted the whole cloud computing certification landscape with ACloudguru. Therefore, you can find AWS and Azure courses online. In addition, you can also access Google Cloud training courses on ACloudguru.
Most important of all, acloudguru is best for AWS certification training because you can find dedicated sections for candidates to access training courses for AWS certifications. Apart from the certification and training courses, candidates can also explore multiple deep-dive and specialization training courses.
Pricing is Very Organized
Among the many highlights in ACloudguru review, you should also note the pricing plans for membership on ACloudguru. The interesting feature about pricing model of ACloudguru is the focus on individuals as well as businesses. You can find two specific plans for individual customers in the form of annual and monthly plans. In the monthly plan, learners will have to pay $49 USD monthly amounting to a total of $588 per year.
Learners can use this plan for unlocking unlimited access to training courses, thereby becoming the ideal choice for training in more than one course. In the case of a yearly plan, individual learners will have to pay $31.58 USD monthly, thereby amounting to a total of $379 per year. Therefore, the yearly plan helps learners in saving 35% while getting a year of unlimited training resources.
Getting Started with ACloudguru
There is limited trouble in getting started with ACloudguru for learning about the cloud. ACloudguru is a trustworthy AWS certification training provider. So, you could start off by creating an account on ACloudguru and entering your valid credentials and user information. The first thing that you should do after signing up is to look for the free trial option. Just search for "Start Your Free Trial" button on the official website of ACloudguru and follow the instructions to know about the online training courses.
Features of ACloudguru
ACloudguru is also capable of catering to the training requirements of millions of learners with its various features. Here are some of the positive pointers you can find with ACloudguru training.
Practical insights through participation in Cloud Playground.
Fastest approach for scaling your path to cloud fluency.
Management and motivation for skill development.
Updated training content.
Reliable career learning paths.
Exam simulators and quizzes.
Conclusion
So, you can clearly note that ACloudguru is definitely a promising choice for earning your desired AWS certification. The above-mentioned ACloudguru review focused largely on the positive aspects of the platform. However, it is also important for readers to look at the negative side of ACloudguru. Amidst the positive points, ACloudguru falters in the number of practice questions.
Although you can find the exam simulator very helpful, you should try to find other platforms with more number of practice questions. However, ACloudguru has a formidable impact on the online certification training landscape with its other striking benefits. For example, you can access their blog and discussion forum for new insights and learn from the perspectives of qualified authors and other AWS certification aspirants.
Start your preparation with ACloudguru now – https://acloud.guru/