The life of every individual presents myriads of possibilities for progressing towards the future. Many people have charted out the course of their life unconventionally. Most of them, in manners that deviate considerably from the paths they initially set out on. This is the account of how a child artist in one of the revered and most-watched television shows, became the CEO of the world's top affiliate marketing platform. It may sound a little bit surprising, although the fact takes some time to sink in! 
Mayuresh Kshetramade, the child artist essaying the role of Luv, is now the global CEO of Commission Junction Affiliate. Let us take a dive into the journey of Mayuresh. From being a child artist to the top affiliate marketing platform in the world right now, an intriguing journey indeed! Some of you might take it as an inspiration or guidance for their personal or professional lives. However, it's always good to listen to a story that takes us through unprecedented and interesting turns and twists.  
Beginnings as a Child Artist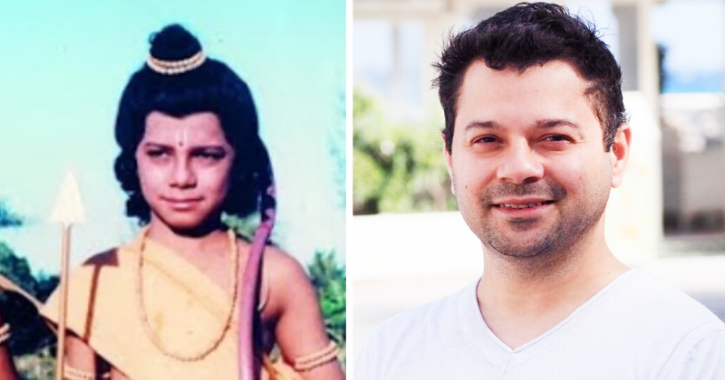 The Uttar Ramayan series aired on DD National in 1989 and garnered profound recognition like its predecessor, Ramayan. Even after years of its release, the series gained the most TV viewership for any series in the world. Among the lead characters of the show, Luv and Kush were appreciated the most owing to their performance. Mayuresh Kshetramade essayed the role of Luv, one of the sons of Lord Ram. As a child artist in Uttar Ramayan, Mayuresh soon became a common sight for every Indian household. 
It is reasonable to assume that Mayuresh could have opted for a career in acting after receiving popularity on television. However, Mayuresh chose to write a new script for his life ahead. He took an unexpected turn that flagged off his journey towards the path of excellence in the world of business. A closer look at the career of Mayuresh can help us reflect deeper on his journey from a child artist to a global CEO of Commission Junction Affiliate.
One can earn from affiliate marketing by promoting websites, products, and different services. Here's how to start doing affiliate marketing.
The Career Journey of Mayuresh
After completing his graduation and Master's Degree in Economics from the University of Mumbai, Mayuresh pursued his MS in Economics for three years from 1999 to 2002. The first step in Mayuresh's professional career started off as a Research Associate at The World Bank in January 2003. However, Mayuresh was able to take on senior roles during his term at Affinova Inc. He assumed the roles of Vice President of Sales Training & Development, Vice President of Sales, Senior Vice President of Sales and Executive Vice President for the EMEA and Asia region at different periods of time. Mayuresh went on to join CJ Affiliate as Senior Vice President for Client Development and Data Science in December 2016. He led the Client Development and Data science teams in that role. In July 2019, Mayuresh became the CEO at CJ Affiliate and was continuing in the same position presently.
Spite and Development
The development of Mayuresh as an astute business leader is also evident in his contributions as an author. He is the co-author of "Spite and Development", alongside two other authors, Ernst Fehr and Karla Hoff. The book primarily focuses on the impact of spiteful preferences on the limitations over trade, cooperation, and subsequently, economic development. The paper clearly establishes that the desire for reducing another individual's or agency's material payoff only to increase their own relative payoff not only restrict cooperative behavior and increase inequality but also reduce the payoff for both parties involved. The investigation in the book also reflects on the impact of social hierarchies on the willingness to exercise spiteful preferences. As a result, Mayuresh Kshetramade's book reflects conclusively on the role played by different institutions and cultures in producing preferences that can hamper economic development.
Thinking to start your own blog? Follow this step by step guide to know how to start a blog.
Commission Junction Affiliate
Commission Junction Affiliate is one of the leading affiliate marketing platforms in the whole world. CJ Affiliate is one of the first companies to introduce the open marketplace concept in affiliate marketing. It provides the transparency of performance metrics of publishers and advertisers to all network members. The transparency is responsible for triggering the network effect, where publishers and advertisers can collaborate and perform effectively in a coordinated manner towards building the largest affiliate marketing network.
Build Your Own Story of Perseverance
Under the competent leadership of Mayuresh Kshetramade, CJ Affiliate has been able to nurture a growth-centric culture. Mayuresh emphasizes considerably on innovation, talent development, and market leadership. The journey of Mayuresh Kshetramade from a child artist to the CEO of a global leader in affiliate marketing shows us that dedication, commitment, and the zeal to chart favorable courses for your life ahead can help you achieve promising heights of success!