The changes in the world of computing over the years have brought many disruptions across various sectors over many years.The introduction of cloud computing brought forward many new advantages that deliver higher efficiency for enterprises worldwide. As the demand for cloud computing infrastructures continues to rise, experts and market predictions clearly point out to the formidable rise in investments in the cloud industry.
Therefore, one can clearly notice the long-term potential of growth in the cloud computing landscape. The existing leader in the public cloud market, i.e., Amazon Web Services (AWS), has rightly claimed its position with a wide assortment of unique services and innovative technologies for hosting and managing cloud infrastructure of enterprises.
Also Check: List of Top 25 AWS Blogs
As a result, the demand for staying updated with the AWS landscape is strong in the existing scenario. What could be the most easily accessible, updated sources of information on latest trends and advancements in field of AWS? The answer to this question is AWS influencers. The following discussion outlines the details of the top five influencers in the AWS ecosystem.
1. Jeff Barr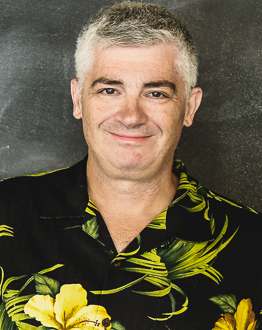 The foremost entry among top AWS influencers directly points towards Jeff Barr. He is one of the renowned influencers on the basis of his long-term association with AWS since 2002. Jeff Barr presently works as a Vice President at AWS and is also a Chief Evangelist. After starting his blog in 2004, Jeff Barr has been highly active in communicating his opinions and discourses related to AWS with frequent posts.
Most important of all, Jeff also takes forward the AWS story all around the world through his blog posts. In his role as a Chief Evangelist at AWS, Jeff primarily interacts with product teams. So, the opinions of Jeff Barr about new AWS products and solutions are characterized by higher technical accuracy, comprehensive information, and better engagement.
2. Werner Vogels
Werner Vogels is undoubtedly the formidable name among AWS influencers, which every AWS enthusiast must follow. He has been one of the key names associated with the inception of AWS. Werner Vogels rightly deserves the credit of being one of the notable names driving Amazon towards the cloud computing scenario.
The credibility of Werner Vogels as an AWS influencer arises from his work experience in the field of AWS. After coming aboard the ship of Amazon as the Director of Systems Research in 2004, Werner Vogels climbed up the ranks to become Vice President and Chief Technology Officer in a short gap of one year.
Most important of all, Werner Vogels has been a well-recognized entry among influencers on the AWS landscape since 2012. Apart from his blog, where Werner regularly posts unique and insightful opinions and articles related to AWS, he is also a regular keynote speaker at different AWS events.
3. Matt Wood
Matt Wood is also one of the notable entries among AWS influencers with a promising reach among AWS enthusiasts. The VP of Artificial Intelligence at AWS, with almost a decade of work experience with AWS, is undoubtedly a favorable candidate among top influencers. Matt is also an important part of the technical leadership team of AWS, and his experience as a Technical Evangelist makes his job easier and credible.
The unique highlight of Matt Wood as an AWS influencer is his ability to help enterprises make the most of AWS functionalities. Interestingly, Matt has been a prominent contributor to the launch of new AWS services such as Amazon Kinesis, AWS Lambda, and Amazon Machine Learning.
AWS provides a wider and deeper variety of machine learning and AI services via ML solutions. Let's check out top AWS Machine Learning Tools.
4. Adrian Cockcroft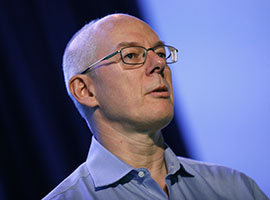 Adrian Cockcroft is undoubtedly a top mention among AWS influencers. Working as the Vice President of Cloud Architecture Strategy with AWS, Adrian Cockcroft has also been a part of designing Netflix's cloud architecture. The close involvement of Adrian with customers as well as developers and executives widens the scope of his insights on AWS.
5. Stephen Schmidt
The final addition among the best AWS influencers is Stephen Schmidt. Stephen is presently working as the Vice President of Security Engineering in AWS. He is also working as the Chief Information Security Officer for AWS. Stephen is one of the renowned AWS influencers for his extensive experience in working with AWS. He regularly participates in AWS events as a keynote speaker advocating topics in cloud security and AWS security leadership.
Conclusion
On a final note, you can clearly observe the significance of influencers. The term 'influencer' itself literally implies the importance of an individual in the role. An AWS influencer could help you stay updated with AWS through reliable and recent information on AWS products and services.
Most important of all, AWS influencers are the first sources for any updates regarding new AWS solutions. In addition, influencers also help in staying updated with the latest industry trends. Furthermore, the niche expertise of influencers also guarantees the credibility of information communicated by them. So, start following influencers to broaden your AWS ecosystem knowledge and industry expertise right now!